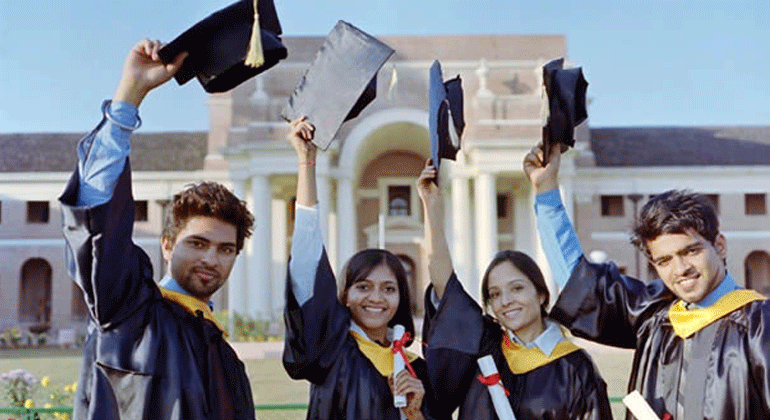 Bachelor of Arts
COURSE DESCRIPTION
A Bachelor of Arts is a bachelor's degree awarded for an undergraduate course or program in either the liberal arts, sciences, or both. Bachelor of Arts programs generally take three to four years depending on the country, institution, and specific specializations, majors, or minors.
Job Opportunities
Fine artist. Kicking off with perhaps the most obvious of art careers, there is no reason why you cannot pursue a career as a professional artist if you have talent and dedication. ...

Illustrator. ...

Photographer. ...

Animator. ...

Graphic designer. ...

Arts administrator. ...

Printmaker. ...

Teacher/university lecturer.
Eligibility
12th(From any recognized educaton Board)
INSTRUCTOR
| | | |
| --- | --- | --- |
| | Lectures | |
| | Duration | |
| | Skill level | |
| | Language | |
| | Students | |
| | Certificate | |
CURRICULUM
SECTION 1: INTRODUCTION TO HANDSTANDS
Parents, students and community members are invited to attend this meeting, which discusses educational issues at the high school and its middle and elementary schools. Schools in the Kerrington cluster are: Aldiger, Caramba, Chesterfield, Cutterey, Fraiser, Johnson, Antonio, Lorney Winston, Ramos, and Westford secondary schools
Download pdf
Download doc
Parents, students and community members are invited to attend this meeting, which discusses educational issues at the high school and its middle and elementary schools. Schools in the Kerrington cluster are: Aldiger, Caramba, Chesterfield, Cutterey, Fraiser, Johnson, Antonio, Lorney Winston, Ramos, and Westford secondary schools
Download pdf
Download doc
Take this course NOW